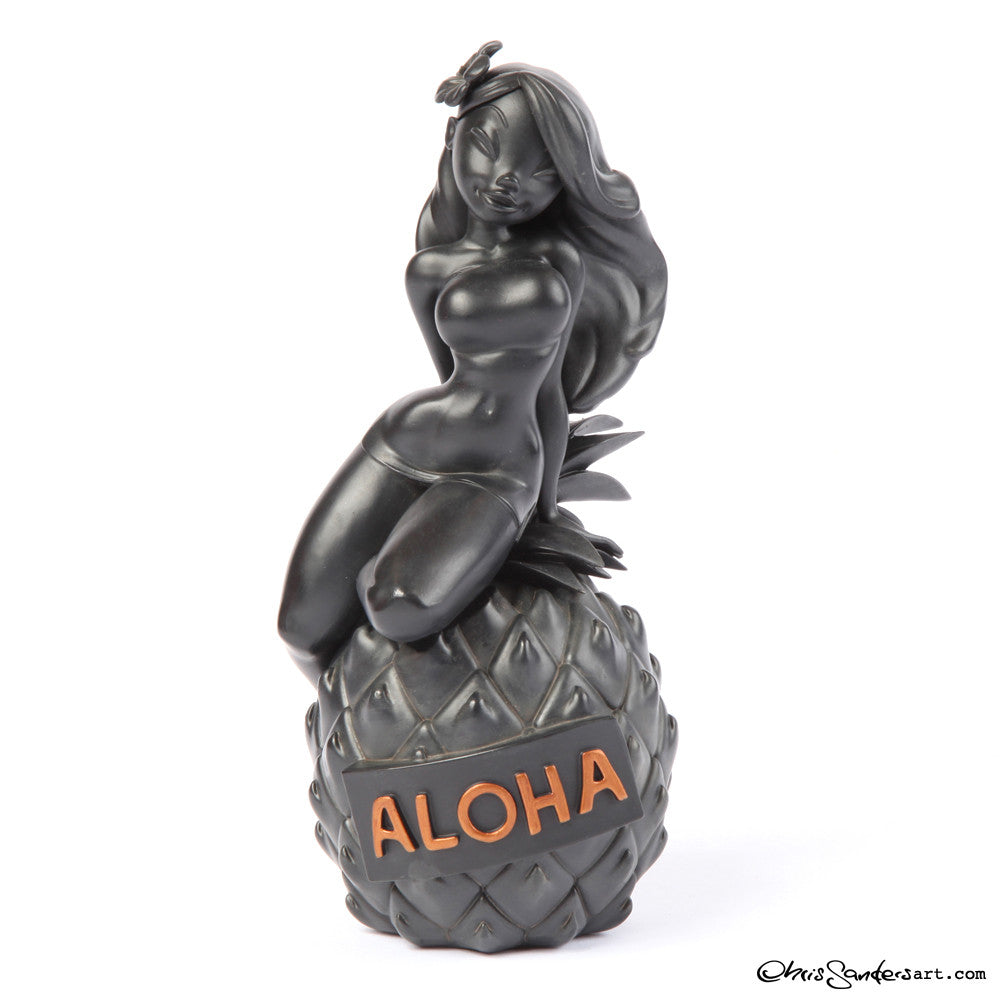 Club Coconut: Maile resin figure (2014)
What would a trip to Hawaii be without the sticky, sweet taste of pineapple? Savored by itself, or added as an ornament to your favorite drink, nothing recalls the tropics like a wedge of the exotic fruit. Many a time after a day of swimming or fishing in a clear blue ocean have we sipped a colorful drink and let the intoxicating flavor sweep our imaginations away to a place where beautiful Hawaiian maidens mingle with visions of hidden beaches and fierce tiki gods.
Maile is just such a vision, a goddess of all things rare and good. She waits within to escort you to a place of dreams, peace, and pleasure. Take Maile home with you, so her flowing hair can remind you of rolling surf, and her gentle curves lead you back to secret beaches and hidden coves where the real world is a distant memory…
Maile is the first custom sculpture from Club Coconut, an ode to the black lava Hawaiian souvenirs of the '60s and '70s. She stands 7.5" tall, and, in this version offered exclusively at San Diego Comic-Con and here on ChrisSandersArt.com, you'll notice subtle "dust" airbrushed on the surface to give this resin the appearance of a vintage figurine. Maile is the sister of Kiele.

Produced by Gentle Giant Studios.

Availability: in-person appearances (SDCC, LightBox Expo); online sales coming eventually.