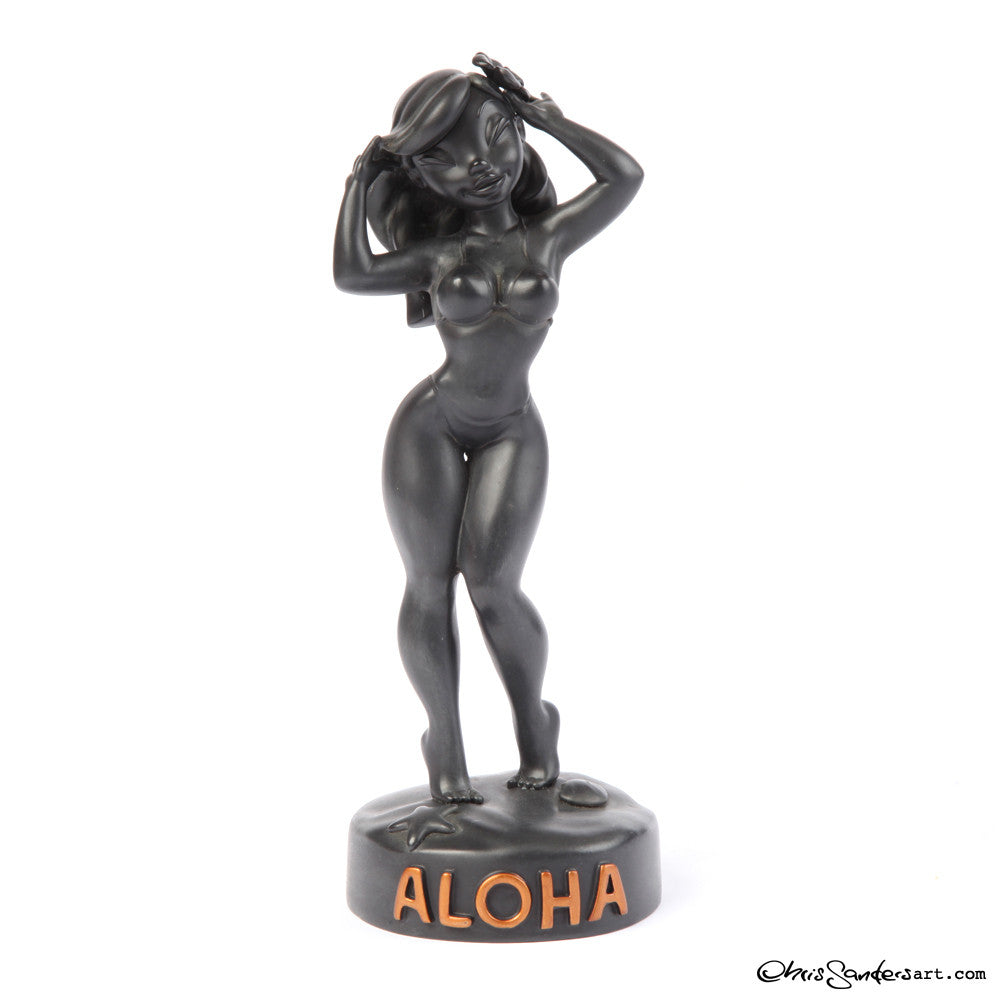 Club Coconut: Kiele resin figure (2014)
Blue water rolling and lapping against white sand beaches. Lava cliffs rising to the sky, adorned with swaying green palms. Thunderclouds bursting with lightning, thunder, and rain. Sudden torrents of water cascading down well-worn paths and through hidden lava tubes, gathering in lazy pools surrounded by flowering trees and colorful birds.
In just such a place we found Kiele, a young Hawaiian maiden who has come here to escape the heat of the mid-day sun with a quick swim in these cool waters -- and to pluck a gardenia from its mirror surface. Let Kiele follow you home, to whisper everyday of those warm winds and secret places that only you and she know of…
Kiele is the second custom sculpt from Club Coconut, an ode to the black lava Hawaiian souvenirs of the '60s and '70s. She stands 8.5″ tall, and, in this version offered exclusively at San Diego Comic-Con and here on ChrisSandersArt.com, you'll notice subtle "dust" airbrushed on the surface to give this resin the appearance of a vintage figurine. Kiele's sister is Maile.

Produced by Gentle Giant Studios.

Availability: in-person appearances (SDCC, LightBox Expo); online sales coming eventually.