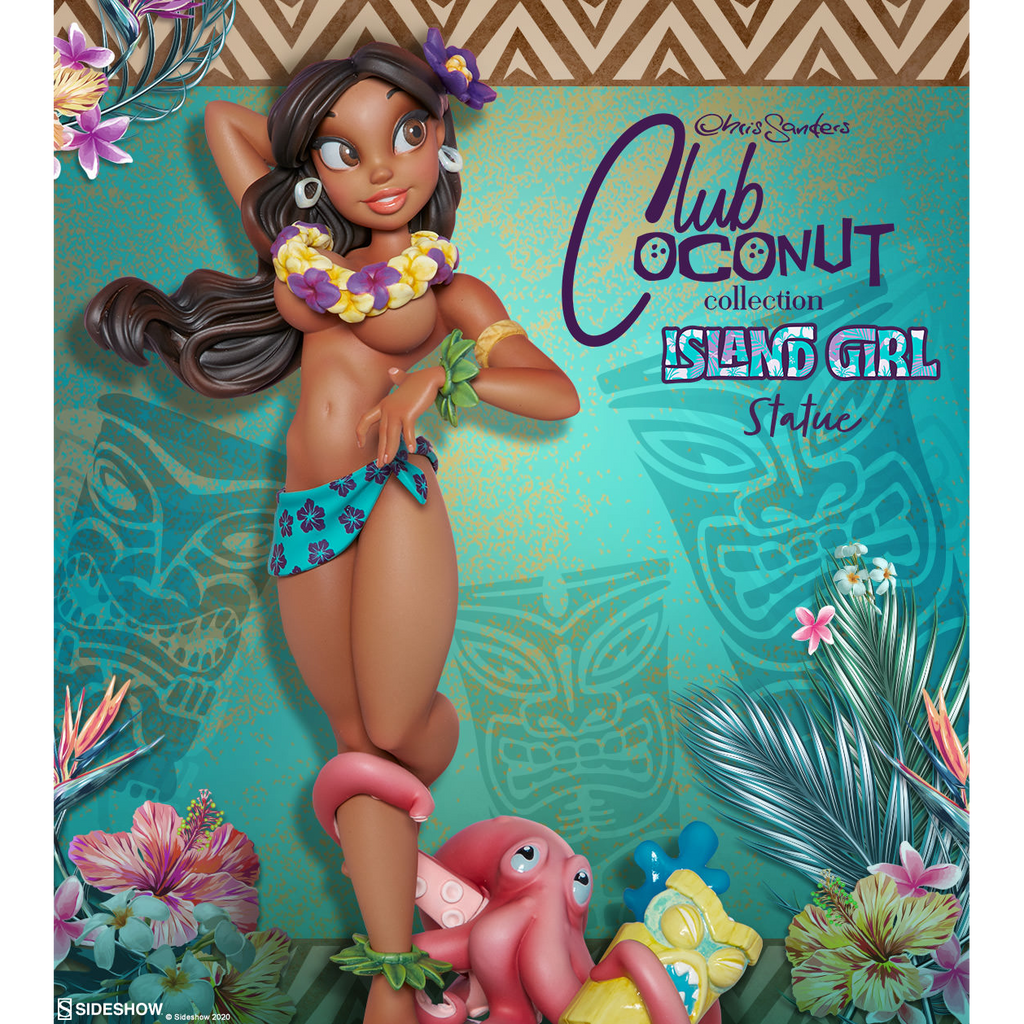 ORDER Club Coconut: Island Girl (2020)
The second in the Chris Sanders Art x Sideshow collaboration and the first full-color Club Coconut resin figure is Island Girl, once again sculpted to perfection by artist Anders Ehrenborg. She's based on the centerfold from Chris's most recent collection of drawings, "Sketchbook 8." After taking the scenic route to the States, she is finally in stock and shipping now!
Prototype shown; final sculpt and paint job may vary at Sideshow's discretion.

Produced by Sideshow Collectibles from a sculpt by Anders Ehrenborg.

Availability: shipping now!